Payment system via internet banking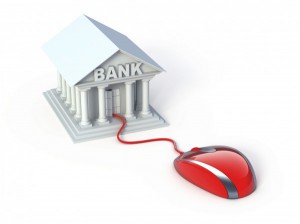 The majority of modern people and organizations use online transfers of funds.
Payin-Payout.net created efficient service of payment systems via the Internet bank. We are working on the markets of Russia, CIS and Europe.
Our clients enjoy all the technical achievements and always get high-end service.
Service
Comission fee with VAT
Payment systems
Internet banking
Starting from 3,5%
Alfa-click
Starting from 2.7%
Sberbank (soon)
Payment system through the Internet bank is a software module that allows to make transfers, enroll them in your personal account directly on the Web. In addition, the information accompanying character is considered and systematized and issent to recipients.
Payin-Payout.net offers optimum working conditions with the payment system through the Internet bank:
comfortable and intuitive interface;
complete safety of money flowing in the payment system through internet banking;
security of users' personal data;
efficiency of processing operations;
many ways to pay and replenishment;
affordable fees.
Payment system via internet banking is one of the most promising and cost-effective ways of organizing financial transfers today.