An invoice is sent to the customer's phone number or email address.
It can be paid any way they choose.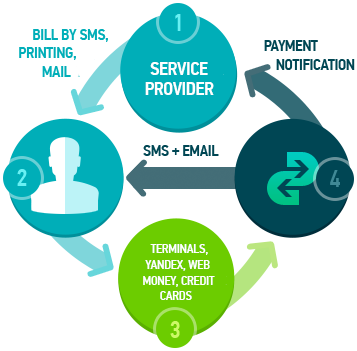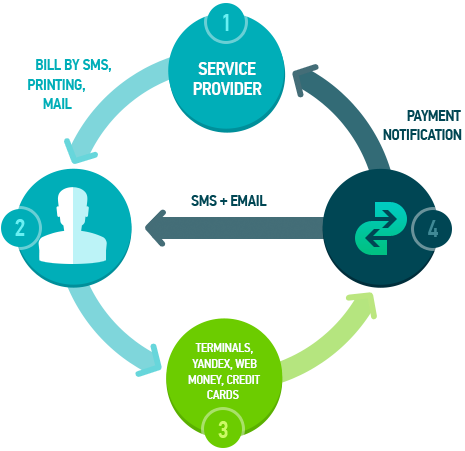 Example
You have received Invoice No. XXXXXX-XXXXXX for the amount of RUB XXXX.XX from Dandelion and Co store. To pay at a terminal, click on our payment button and enter the invoice number and amount. To pay using Internet banking, a bank card, or e-money, please use the link.